Tags
Related Posts
Share This
Nature Cycling
Cycling is a recreational sport, which millions of people opt for all around the world. Nature cycling is a new idea, which came along when people who had a love for cycling and nature combined these two together.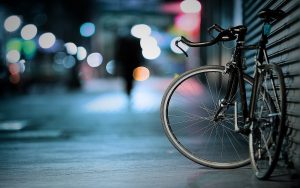 Cyclists get to explore many magnificent and varied landscapes, beautiful meadows, mountains and just enjoy the marvellous beauties of Mother Nature through this kind of cycling. There are many hotels and bike shops made in various tourist destination cities from where you can borrow a bicycle for a few hours and explore the surroundings. In some places, particular cycling tracks have been made for the bikers. People can do cycling and sightseeing through meadows, mountains, valleys, parks, forests and creeks.
Many cyclists have also made nature-cycling clubs which plan tours and trips to different areas. People can join these clubs and go on tours to many places. Such clubs are most popular for people who love traveling and cycling both.
If you sort up a list of pros and cons, nature cycling would be something, which will have many benefits. It is something, which you can enjoy alone as well as take up and have fun with your friends and family while you are out on bicycles, looking around the natural environment, saving money, improving your health and enjoying at the same time. It is an excellent way to relax your mind and deal with many psychological and physical health issues as well. It can help a lot in releasing stress and a way to escape the miseries of depression and tension.
It is believed that the time you spend close to nature relaxes your mind and body greatly. Nature cycling not only allows you to relax by spending time close to nature but also allows you to exercise your body through cycling at the same time. The physical exercise linked with this sport increased health and well-being. People who want to stay fit, healthy and relaxed should definitely try to take up this sport.